Are you a mom who's looking to serve your kids with nutritious snacks after school or an afternoon nap? As a mom of 5 kids, I have to be ready each time my kids sk "What's for snack, mom?" Most of the time, I just quickly prepare and serve them peanut-butter sandwiches, an apple, a store-bought cupcake, crackers or hot ready-to-drink cereal.
But there are times when I prepare something extra special. These snacks are very nutritious and filling and they're not hard to make. My kids really like them and they're eager to help out in preparing these snacks. Actually, my kids can make them on their own.
Let me share with you 5 easy to make snacks that my kids love to eat.
1. Pancakes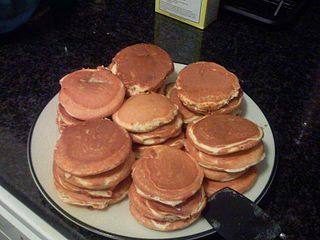 I've been making pancakes for my kids ever since I discovered that they really like it. I think I just searched the net for a basic pancake recipe and did some adjustments to suit our preference when it comes to its texture and taste.
Basically, the ingredients include flour, baking powder, baking soda, a little sugar, oil, eggs and milk. I also did variations to my basic pancake recipe by adding cocoa powder to make it a bit chocolaty or some smashed bananas to make it fruity and naturally sweet. You can also add some oats to rack up on the fiber.
Below is a video of how to make a pancake recipe with a twist.
2. Bread Pizza
Who doesn't like pizza? Almost all the kids I know do. But buying the real pizza can be costly (depending on the particular pizza company). Making the real pizza can also take a while and sometimes you just have to get something ready quickly. This snack is a good alternative to buying the real pizza or making them yourself.
This bread pizza is very easy to make and won't cost a lot. Also, you can customize it anyway you want. You can use your preferred type of bread or whatever you have - loaf bread, pandesal, muffin, French bread and put any topping you desire. You can top it with all the meat you like or go vegetarian to eat healthy.
3. French Toast
French toast is also known as eggy bread because the bread is soaked in beaten eggs and then pan-fried. I use 1 egg with 1/4 cup milk as the mixture where the bread is soaked. I don't add sugar anymore because my kids want to sprinkle the sugar on top of the French toast or dip it in pancake syrup.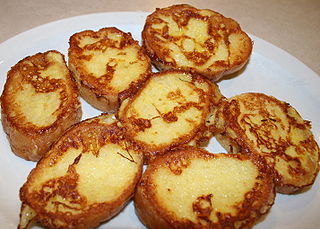 Image by Jonathunder from Wikimedia Commons
4. Champorado or Chocolate Rice Porridge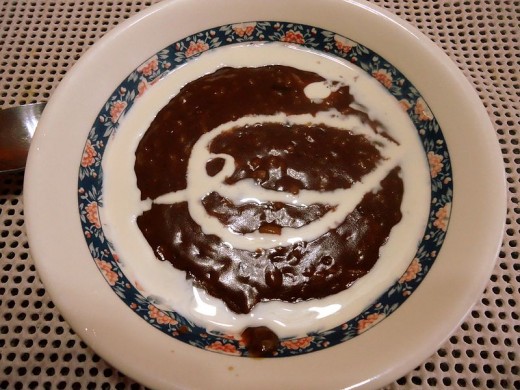 Image by Josh James from Wikimedia Commons
Champorado is the same as sweet chocolate rice porridge. This one is made from boiling glutinous rice and cocoa tablea (it's like cocoa powder made into a tablet or ball) until the rice is cooked and the cocoa tablea is melted. Some people also add coconut milk to make them taste a bit different. To serve, evap milk and sugar or condensed milk are added to taste.
Most of my kids like this probably because of the chocolate flavor. My youngest daughter likes it cold with lots of added whole milk while the others like it served hot.
5. Turon or Banana Lumpia
Turon is a sweet snack which uses banana (the Cardaba variety) dusted with brown sugar, wrapped in spring roll wrapper and fried. Others add sweetened jackfruit or sliced mango with the banana to vary the taste. My daughter can eat as much as 3 of these when really up to it.
See how it is done in the video below.
What other snacks do you usually make for your kids? I would like to know other nutritious snacks to prepare for my kids. Please feel free to share them below in the comments.